Doctors & Staff
Meet the experienced and friendly doctors and staff who make Ferrer Garcia Eyecare a proud provider of vision care products and services in Clifton.
Dr. Delia M. Ferrer Garcia, O.D.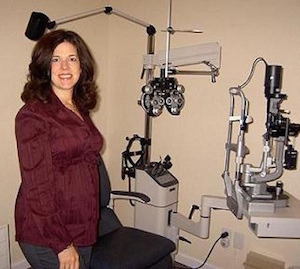 Dr. Ferrer Garcia graduated from the SUNY College of Optometry in 1991. She has practiced in Passaic and Clifton for the last 17 years. The comprehensive eye examinations include an extensive pretesting area: autorefractor and keratometry measurements, screening visual fields and fundus photography. The doctor evaluates these tests and also takes eye pressure measurements, as well as dilating your eyes to check for eye diseases including glaucoma, cataracts, and diabetic retinopathy.
Other services:
Pre & Post management for cataract and LASIK surgeries
Contact lens fittings including fits for astigmatism, bifocal and keratoconus.
Her soft and friendly voice is fluent in Spanish so she can easily examine non-English speaking patients.